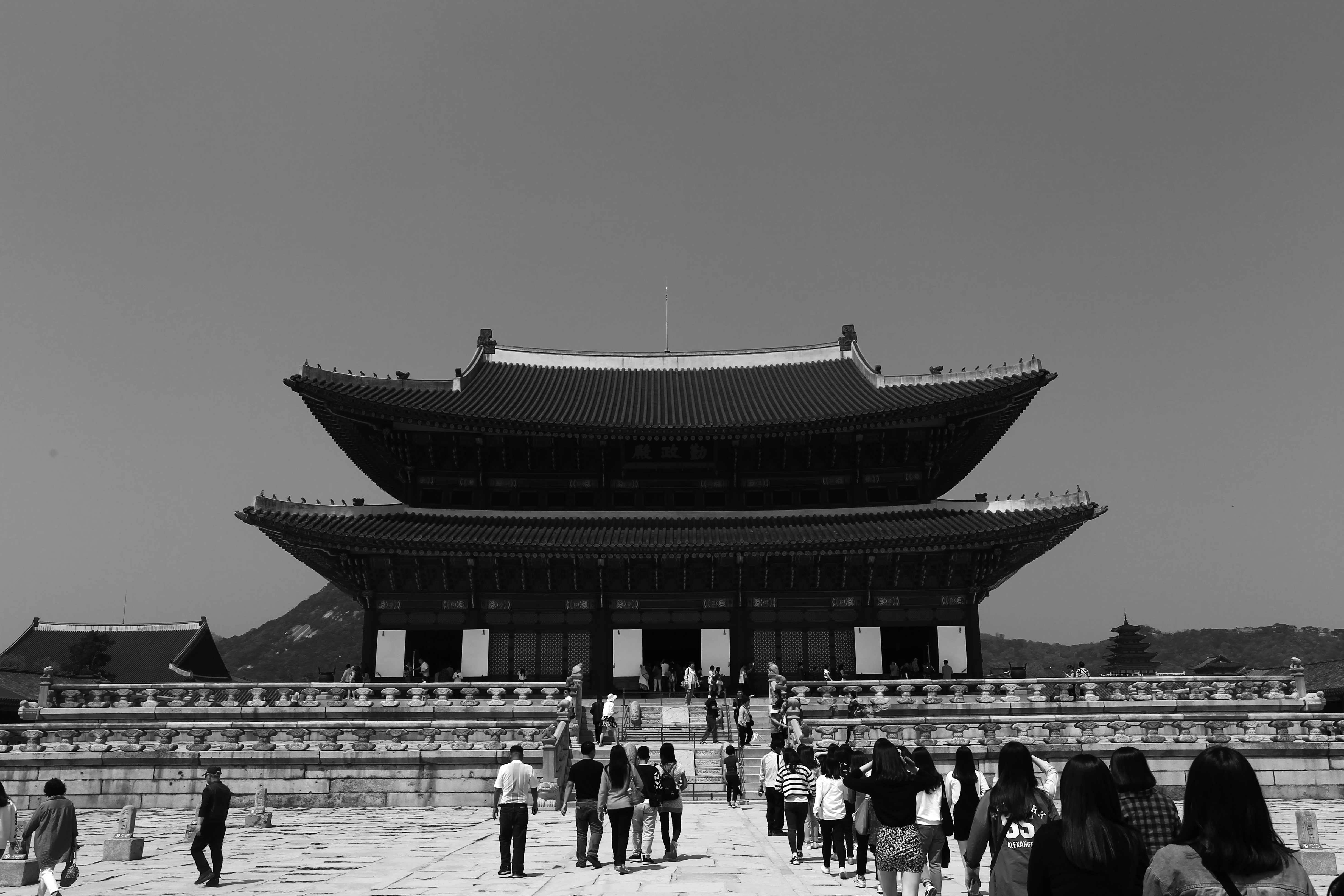 Dressed in the traditional Korean attire of "hanbok," K-pop superstars BTS on Tuesday (Korean time) opened the "BTS Week" special on NBC's "The Tonight Show Starring Jimmy Fallon" with its hit song "IDOL." This is where they sang that song.
Geunjeongjeon is the main hall of Gyeongbokgung Palace in central Seoul.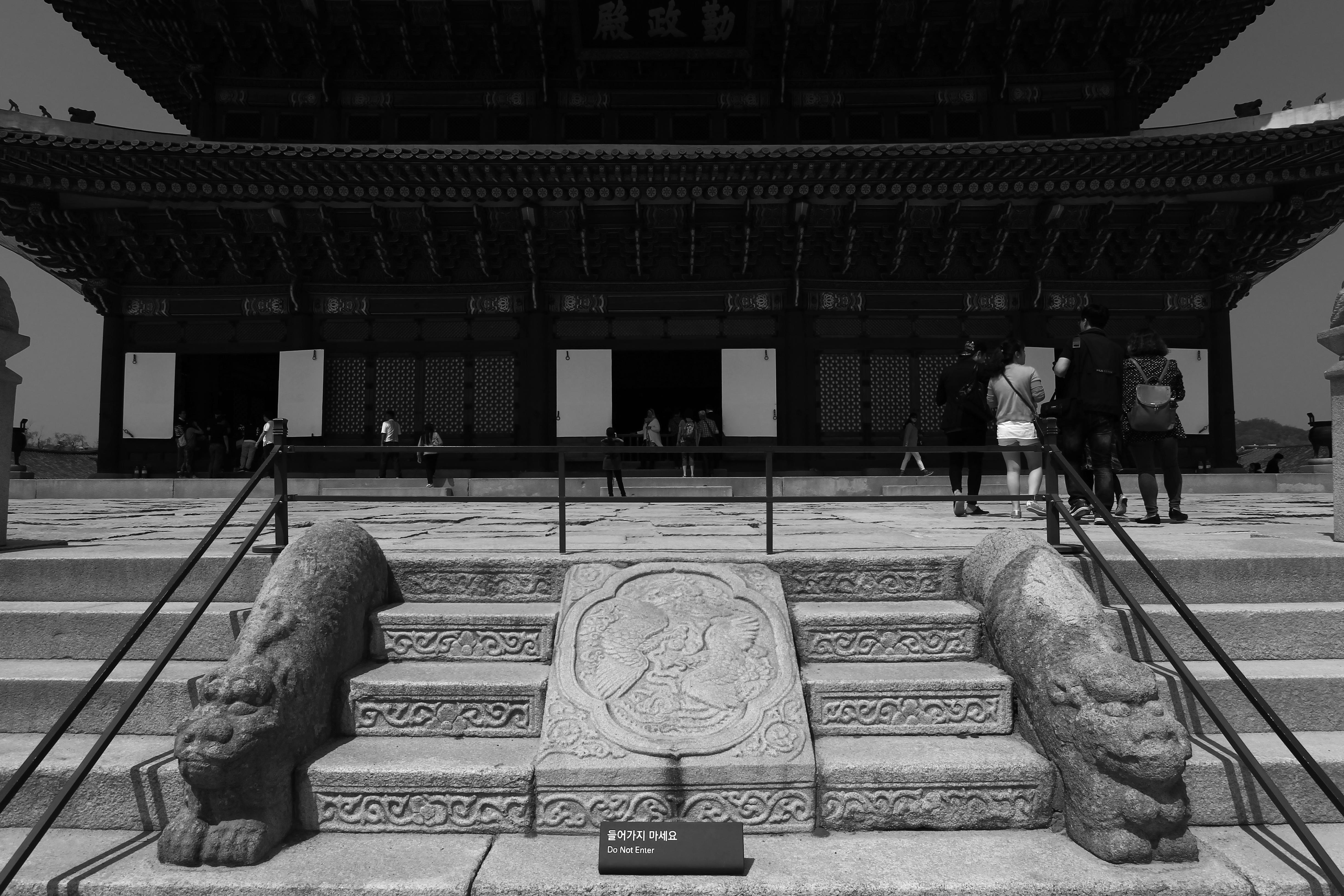 During the Jeoseon Dynasty period (1392~1910) officials assembled in this hall to wish the kings a Happy New Year. And this place was also used by kings to conduct state affairs, hold national ceremonies, and receive foreign envoys.
It was built in 1394 (the 3rd year of King Taejo, the founder of the Joseon dynasty). Kings in the early years of Joseon, including King Jeongjong, ascended their thrones in this court.
Its name, Geunjeong, literally indicated diligent politics, which was originated in the belief that the more rulers are diligent, the better they rule over the state.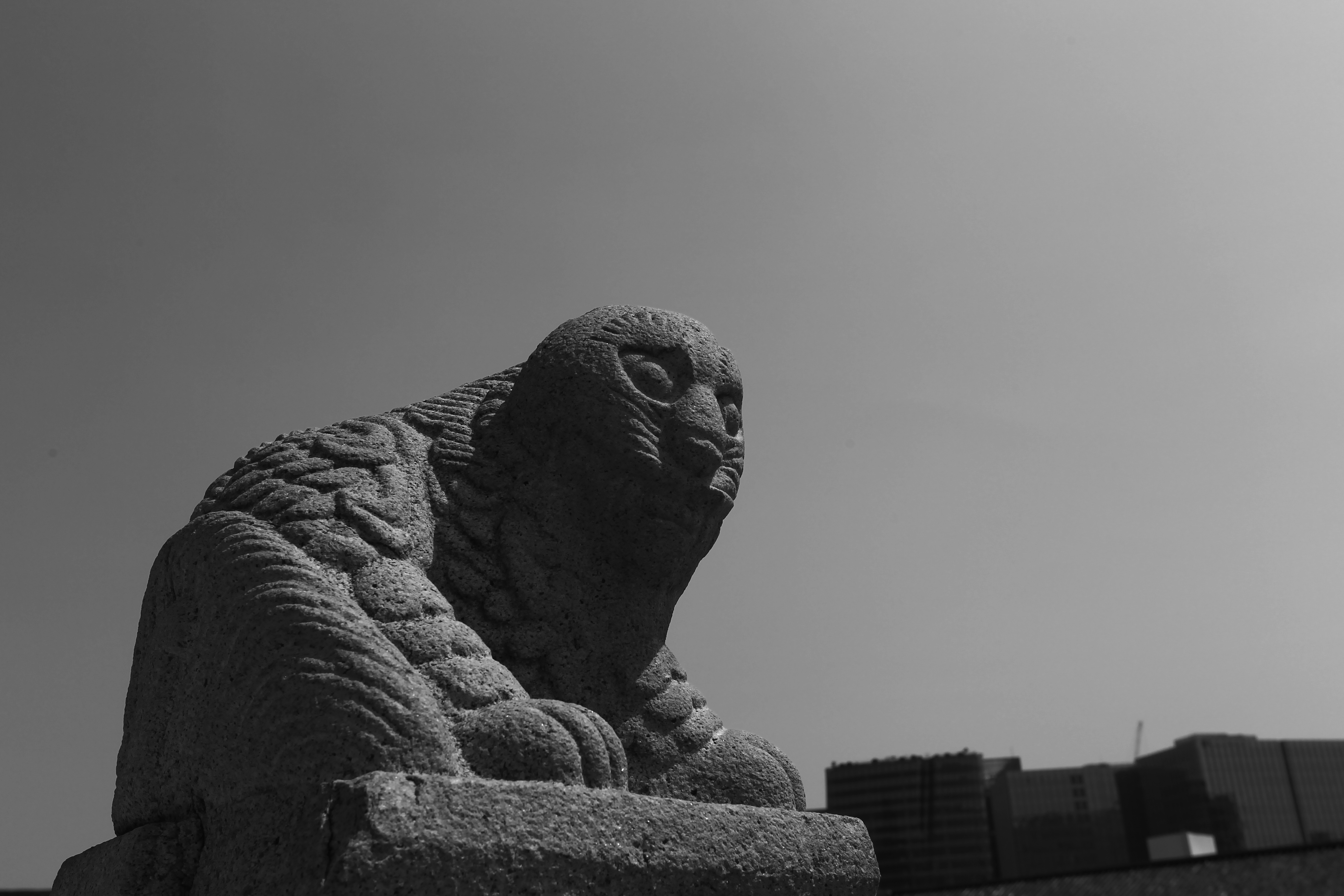 It was burnt down during the Japanese Invasion in 1592, and rebuilt in 1867, the 4th year of King Gojong.
Geunjeongjeon is a second-story building that contains 5 rooms each in the front and side. The roof is '八' shaped from the side.
The stone platforms in front of the hall are carved with various animal ornaments, including 12 Chinese zodiac signs.
The throne is centered toward the back of the hall. Behind the throne, there are folding screen and canopy located over the throne. Various wooden poles support the roofs.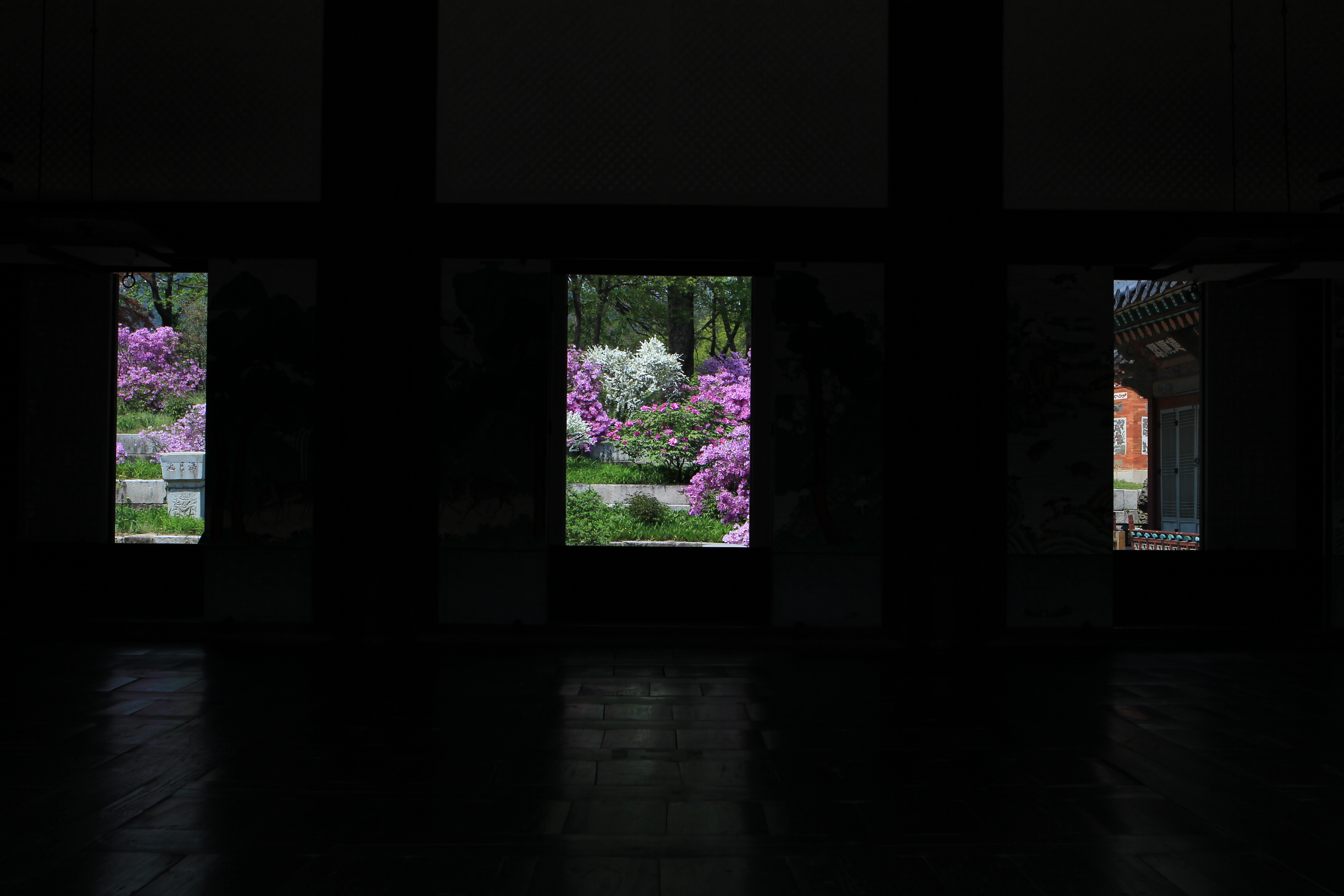 The stones, indicating the rank of officials, are placed on either of the corridor from Geunjeongjeon to Geunjeongmun Gate, the main entrance to the hall.
The rings used to tie the sunshade are still remained in front of the court.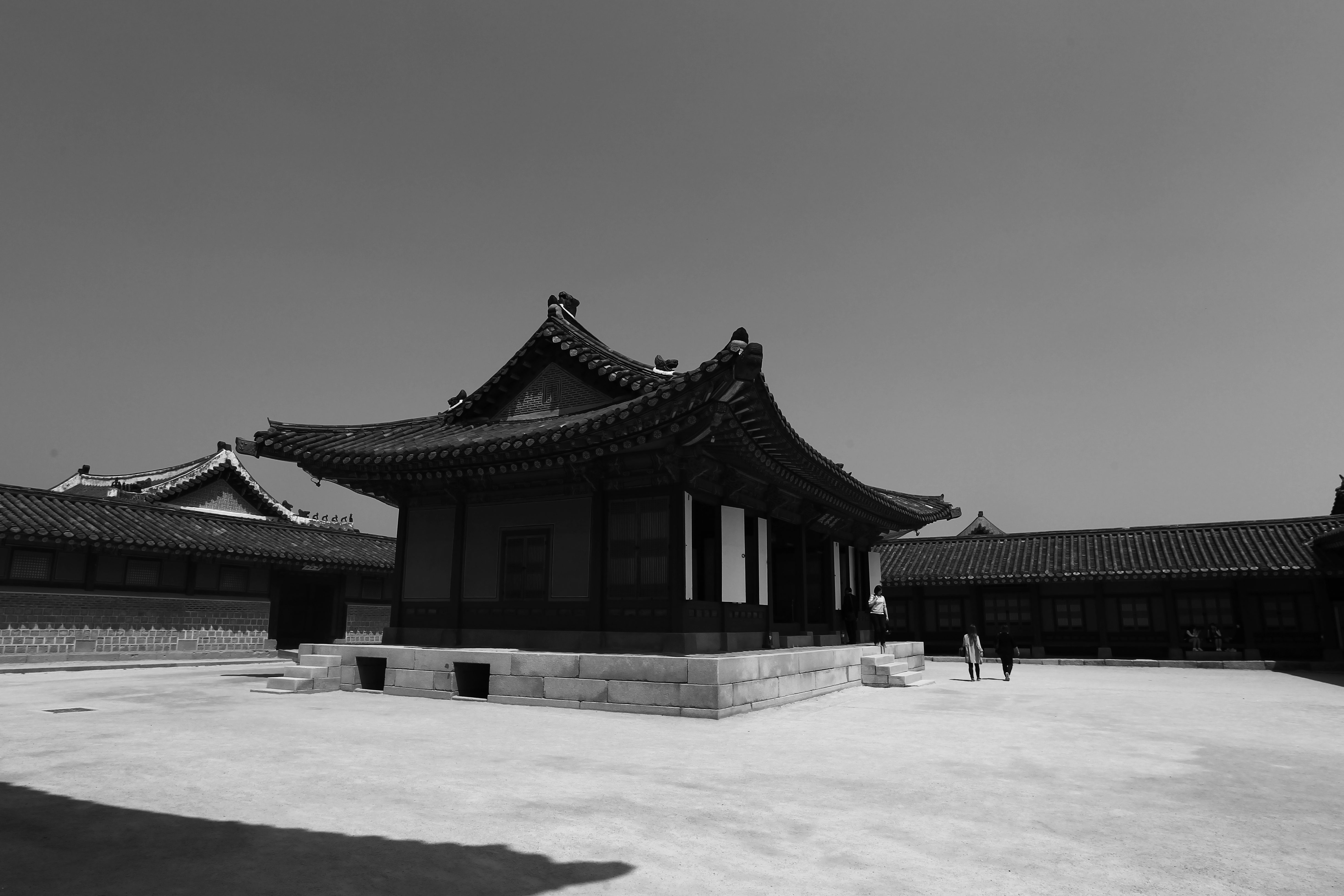 Small rooms for servants on both sides of Geunjeongmun circled around Geunjeongjeon.
Geunjeongjeon in Gyeongbokgung Palace shows dignity of the palace and is considered as a magnificent building that was losing its sophisticated touch after the middle of the Joseon Dynasty.