부소산성 서성벽 구간서 백제 성벽·서문터 추정 시설 확인
임동근 기자 / 기사승인 : 2021-02-23 09:36:20
백제∼통일신라에 걸쳐 쌓은 성벽도 파악
k-odyssey.com/news/newsview.php?ncode=179541638979180
Archaeologists have discovered remains of walls and the western gate believed to have been built during the Baekje dynasty period at Busosanseong Fortress in Buyeo County, Chungcheongnam-do Province, where the last capital of the 700 year old Baekje Kingdom (18 BC~ 660 AD) of the ancient Three Kingdoms period was located.
Researchers from the Baekje Cultural Foundation, established by Buyeo-gun County, said on the 23rd that as a result of excavating the fortress, in addition to the Baekje-era traces, it also confirmed archaeological evidence of the walls built from the Unified Silla to Goryeo dynasty periods.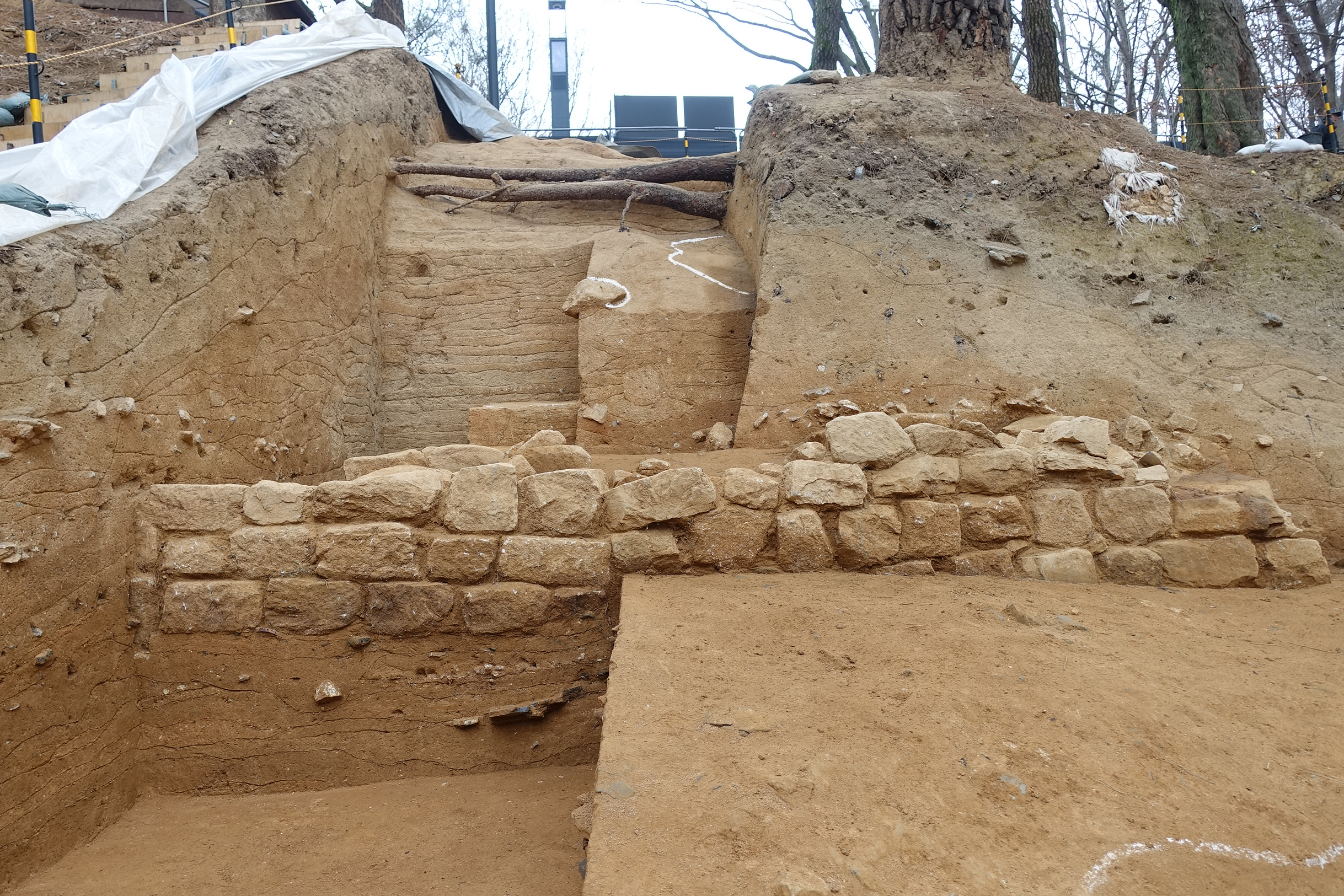 Busosanseong Fortress is a defensive facility built on a small mountain behind the royal palace when the Baekje kingdom established its capital in Sabi (present-day Buyeo) from 538~660 AD. It is known to have functioned as the rear garden of the royal palace because it is located in a position overlooking the entire city.
Excavation surveys were conducted on some areas in the 1980s and 1990s, but it was not enough to reveal the overall characteristics.
This investigation reveals the site of the gate as well as the traces of the walls and drainage facilities built during the Baekje period. Also, Unified Silla-era walls have been discovered on the southeastern summit of Mt Busosan, where the fortress is lacated.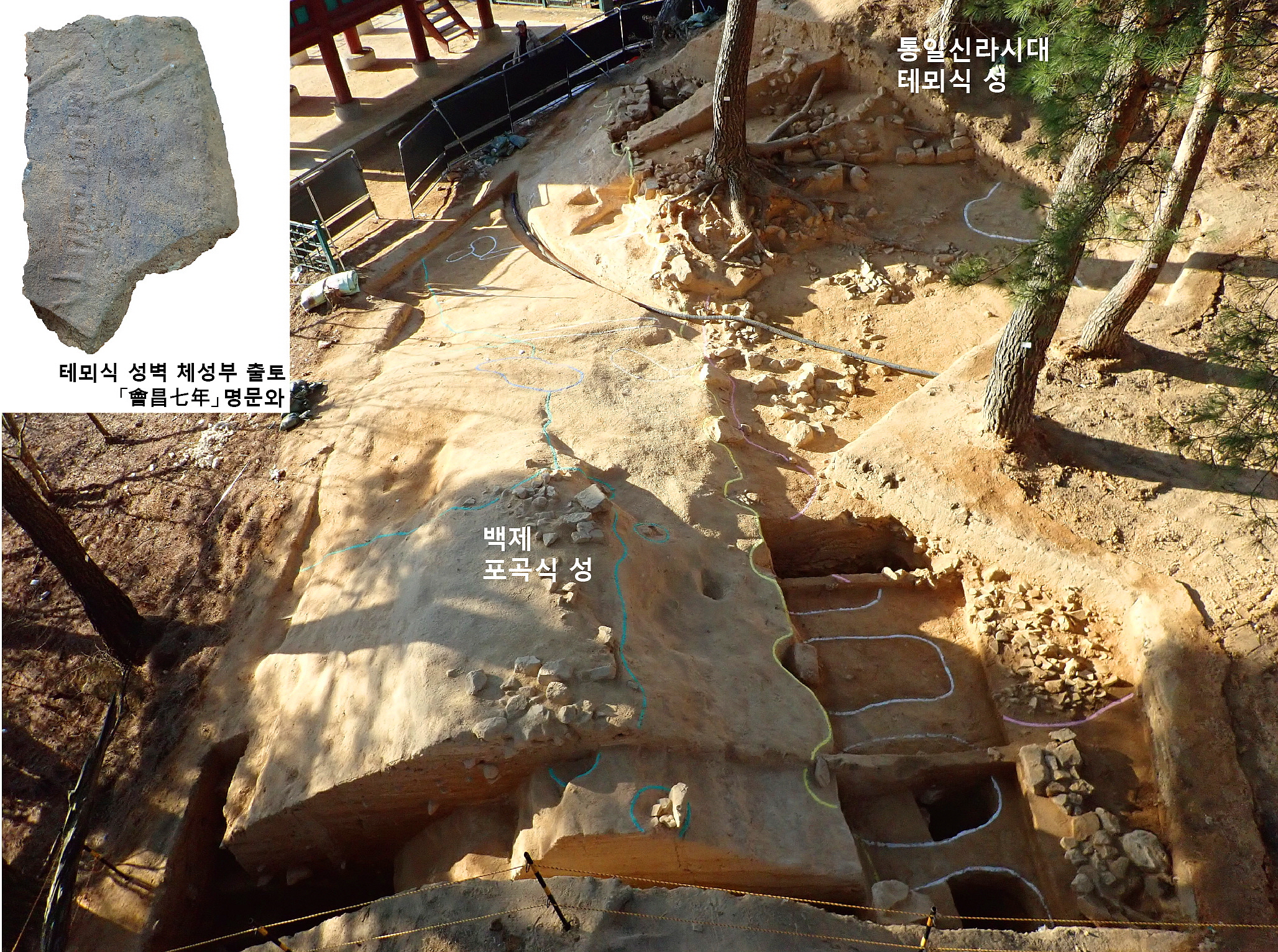 The ramparts from the Baekje period were basically built using the plate-shaft technique. In addition, the outer parts stacked with stones, two or more slabs, and the method of installing a drainage channel using stone at the boundary of the inner wall were confirmed.

In the western section of the wall, the central mound among the walls of Busosanseong Fortress was confirmed to be the strongest and straightest.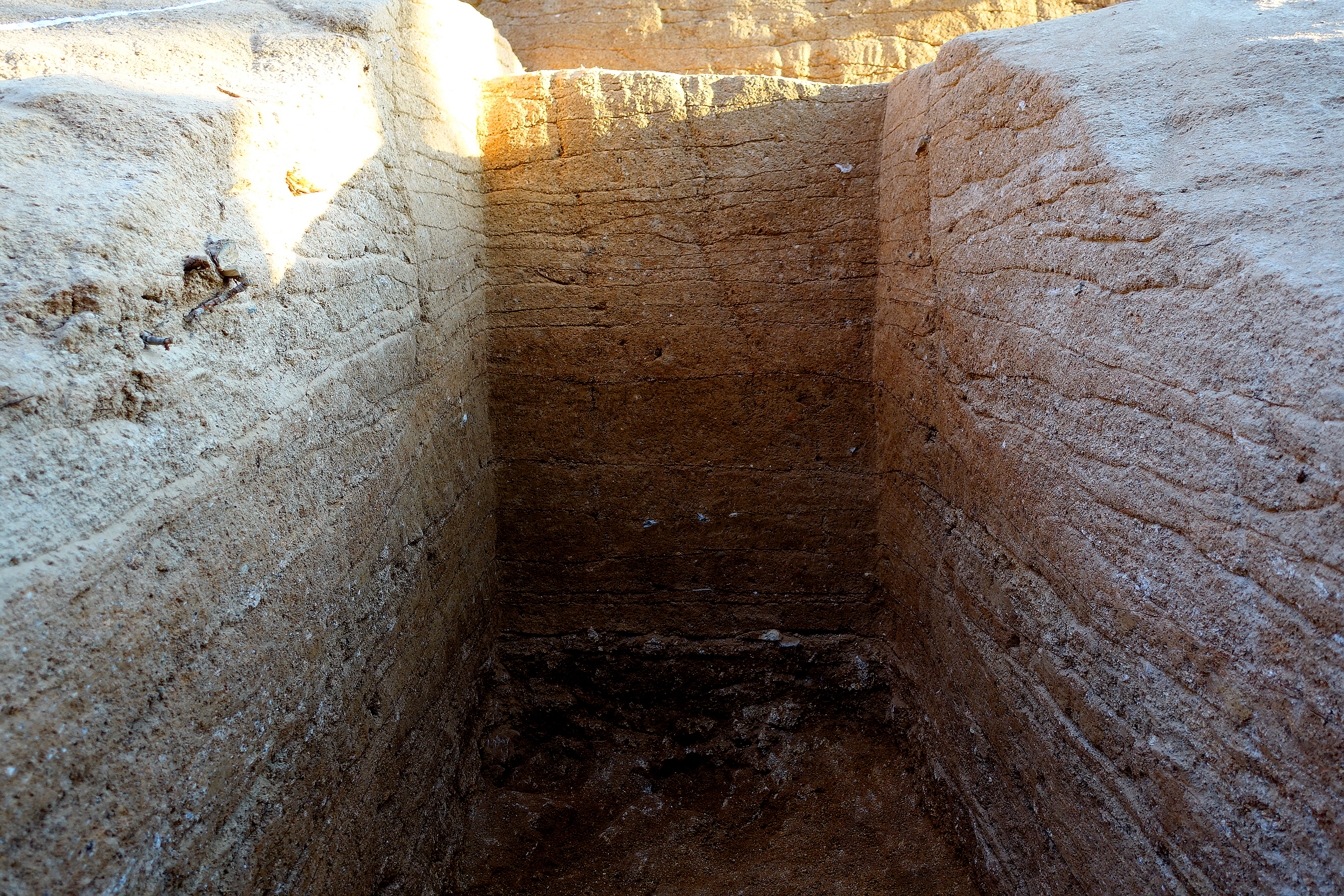 The plate shaft layer of the wall is about 4.8 to 4.9m wide, and about 4.4m high based on the current remaining state.

Moreover, the inner and outer parts of the plate shaft layer, which forms the center of the wall, were reinforced with soil, and some were finished with processed stone.
At the point where the ramparts from the Baekje and Unified Silla periods were connected, it was revealed that the walls of Unified Silla were built above the walls of Baekje. The outer wall of the fortress was used by renovating the existing walls of Baekje, but the inner wall was made by adding a stone shaft on top of the Baekje wall.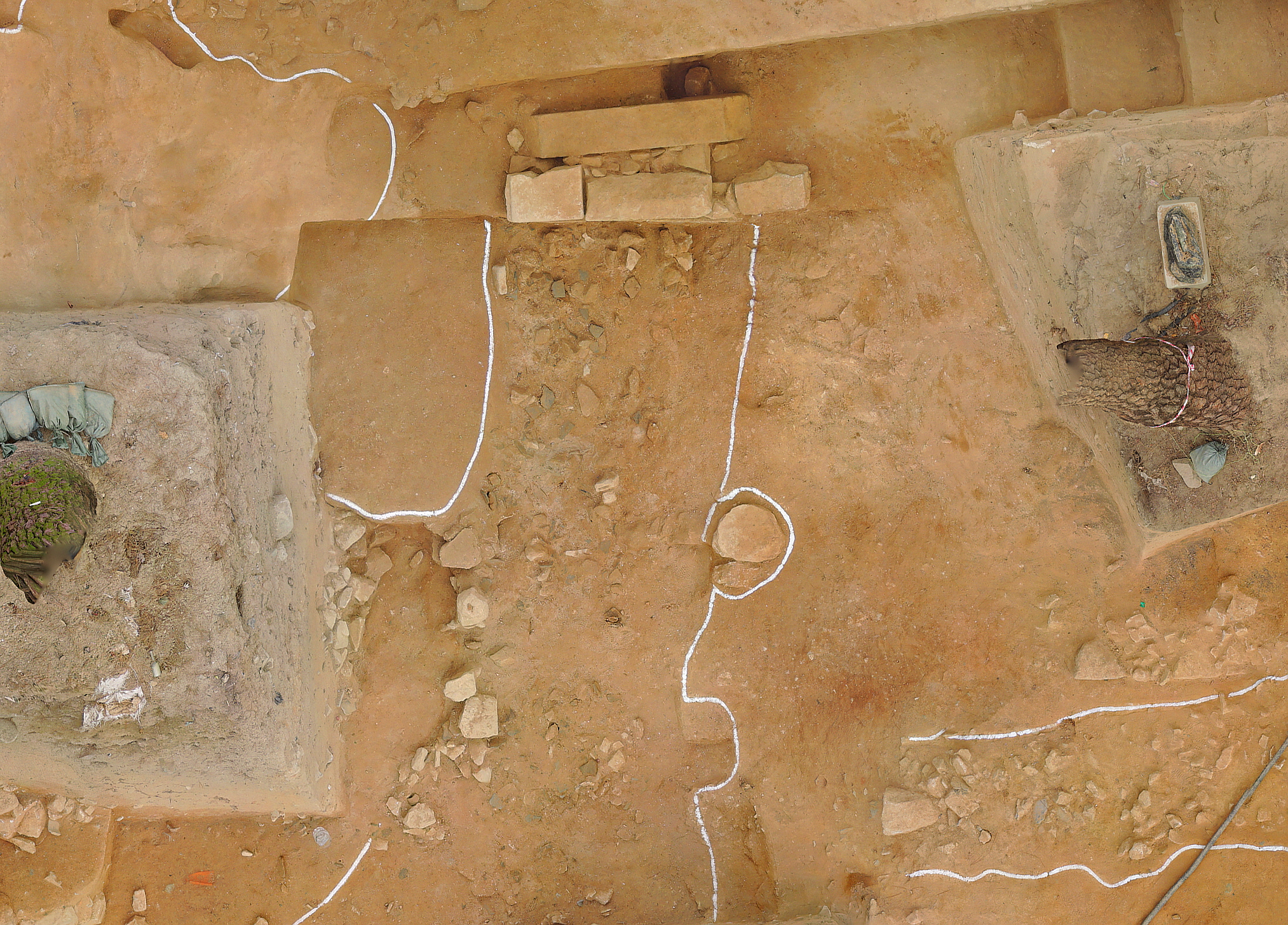 A tile with the words '7th year of Hoichang' (會昌七年) incorporated during the construction of the wall was excavated, which tells the wall was estimated to be bullt in the mid-9th century.

Hoechang refers to the age of the Tang Dynasty, and the 7th year of Hoechang is the year 847.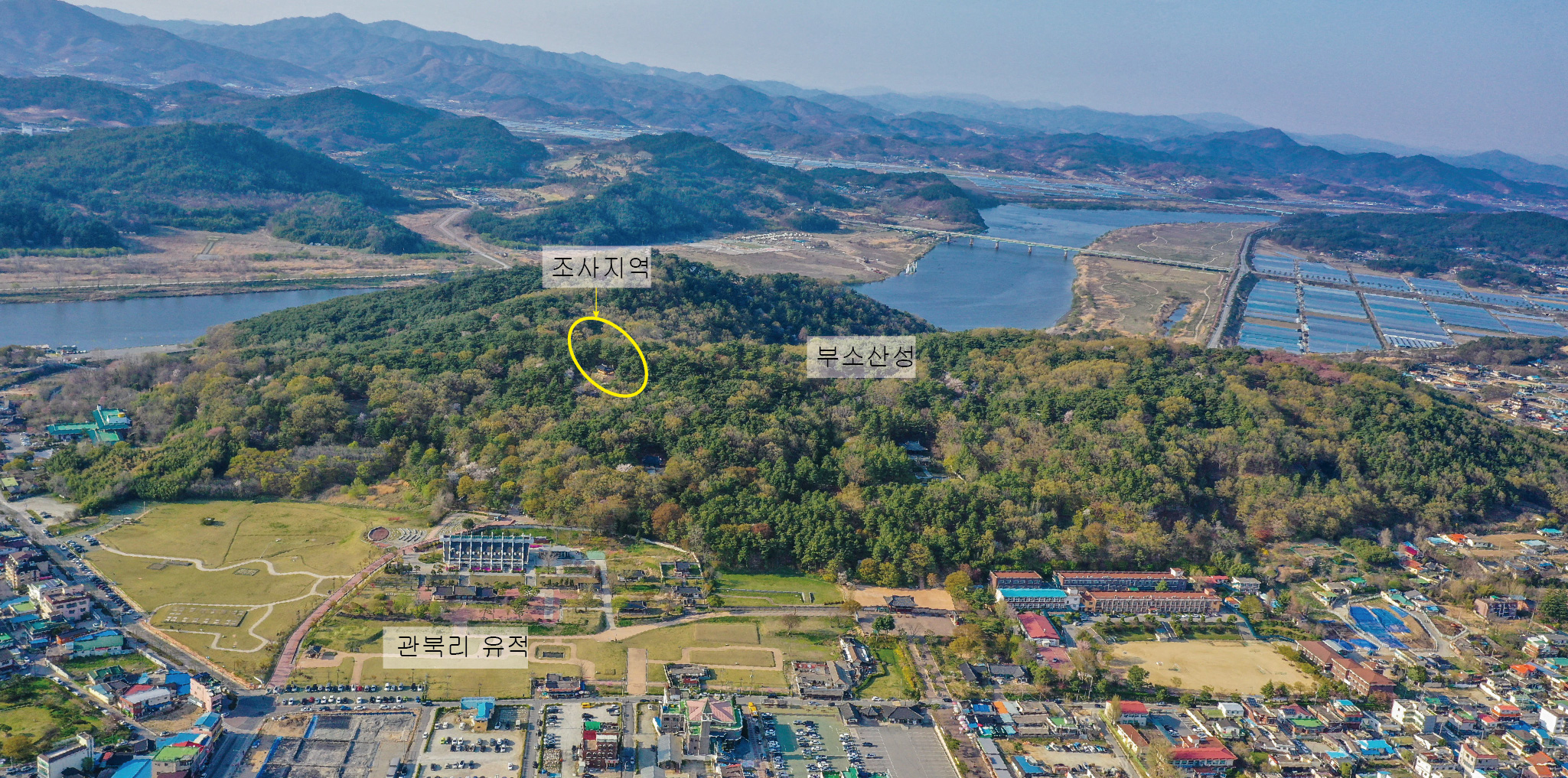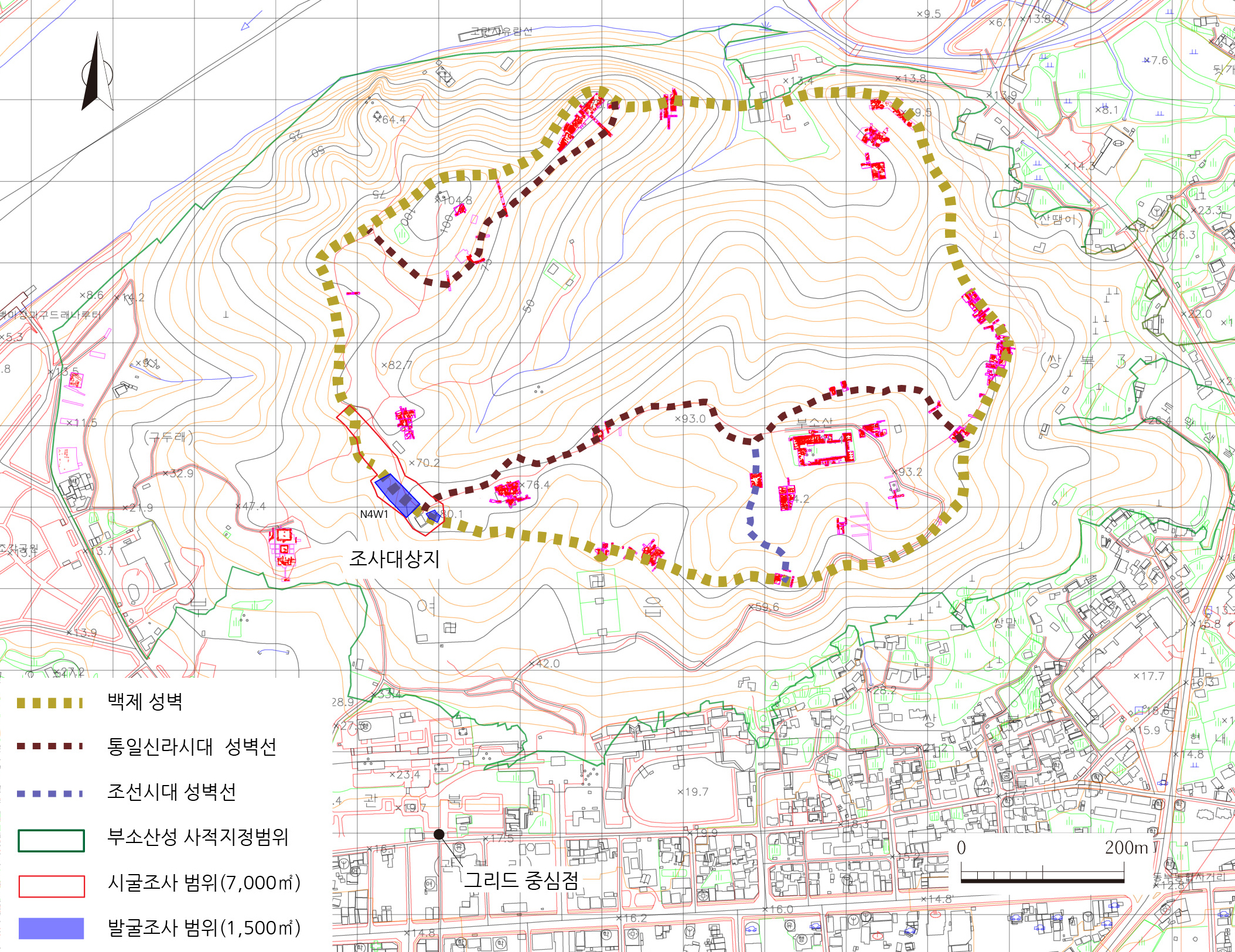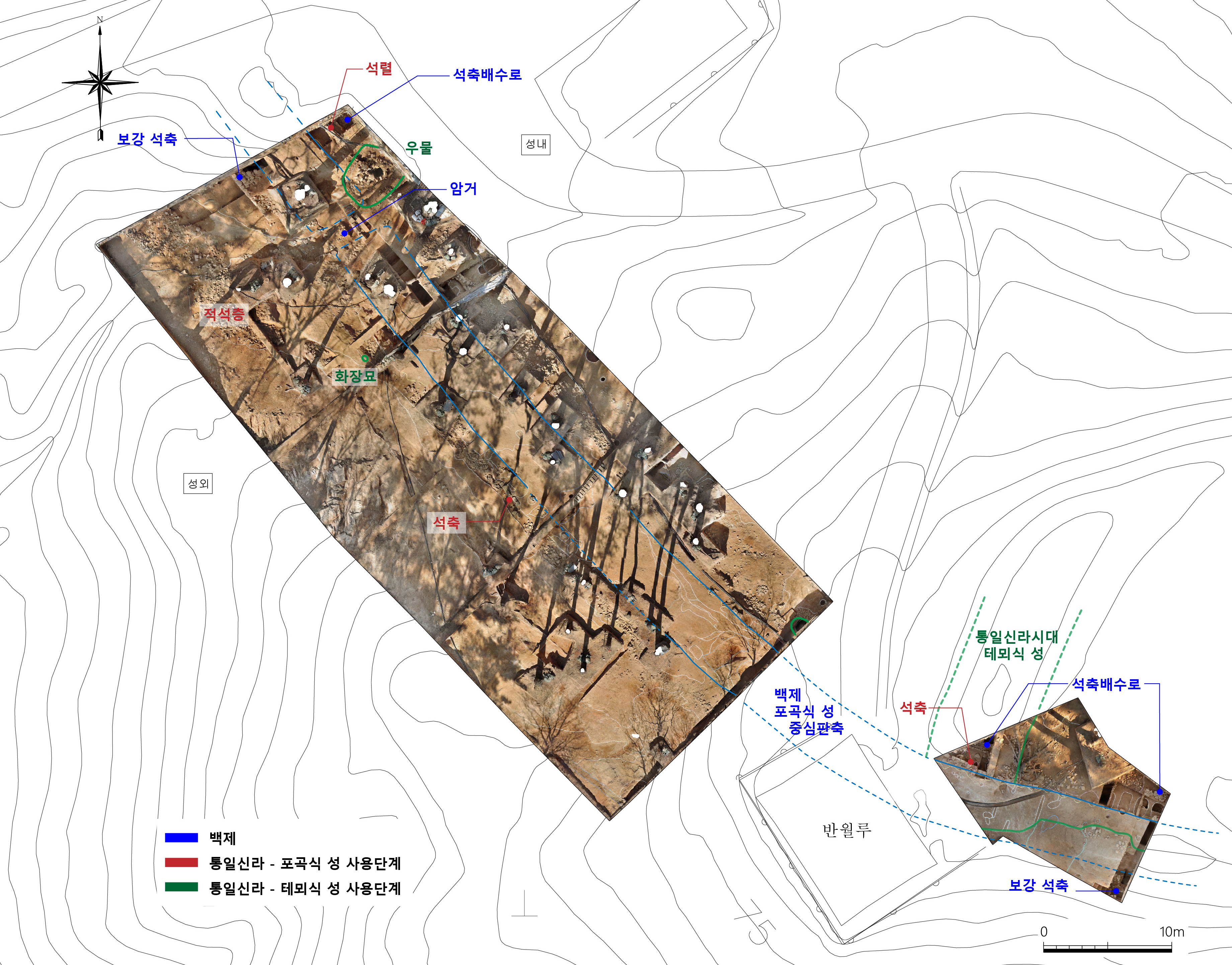 #KoreanArchaeology #BaekjeArchaeology #BusosanseongFortress